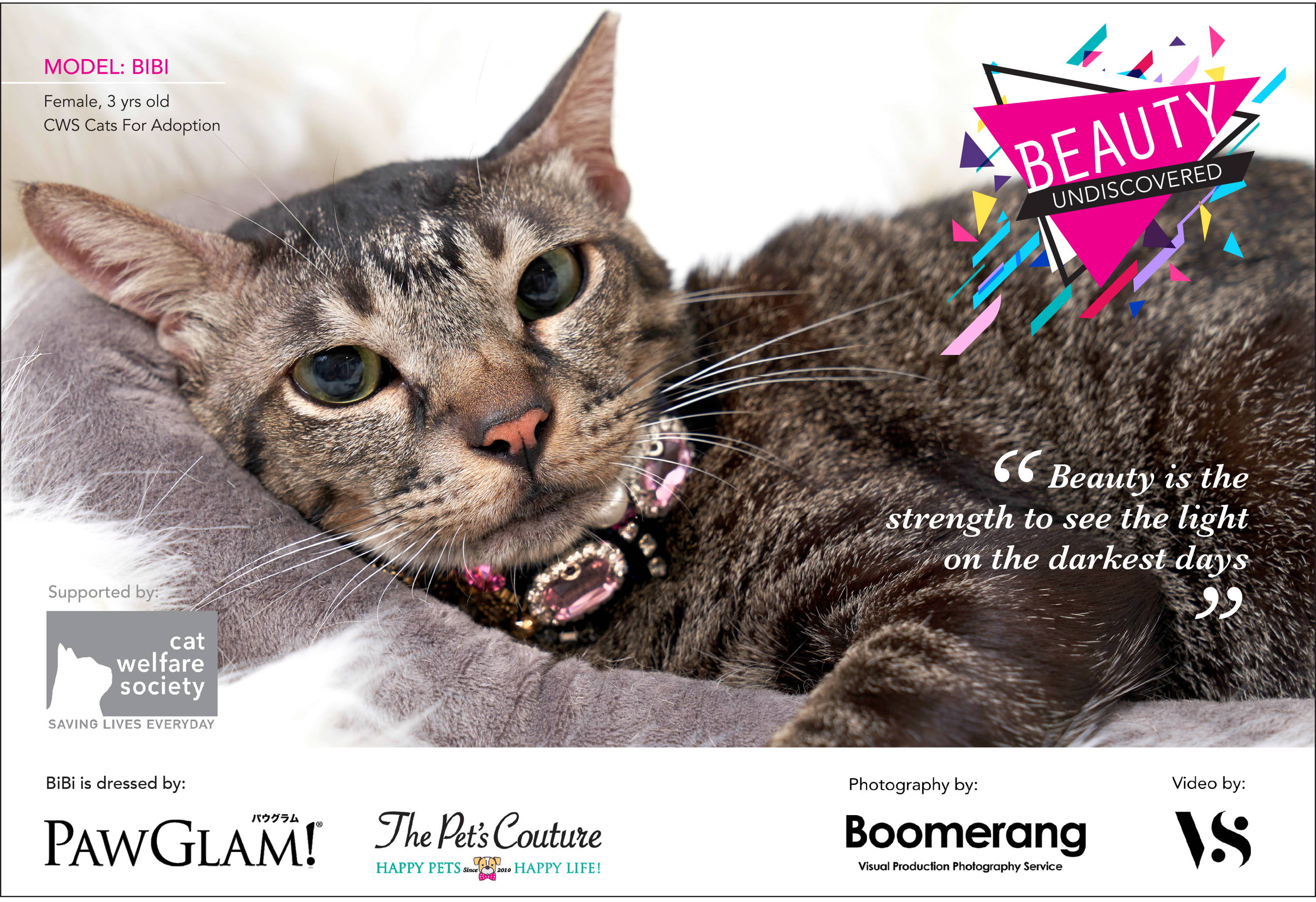 I was abandoned when I was just a kitten in a HDB estate. However, that has never stopped me from wanting attention from you!
- Bibi, 3 Years old, Female -
Bibi is wearing a custom made collar by PawGlam!
---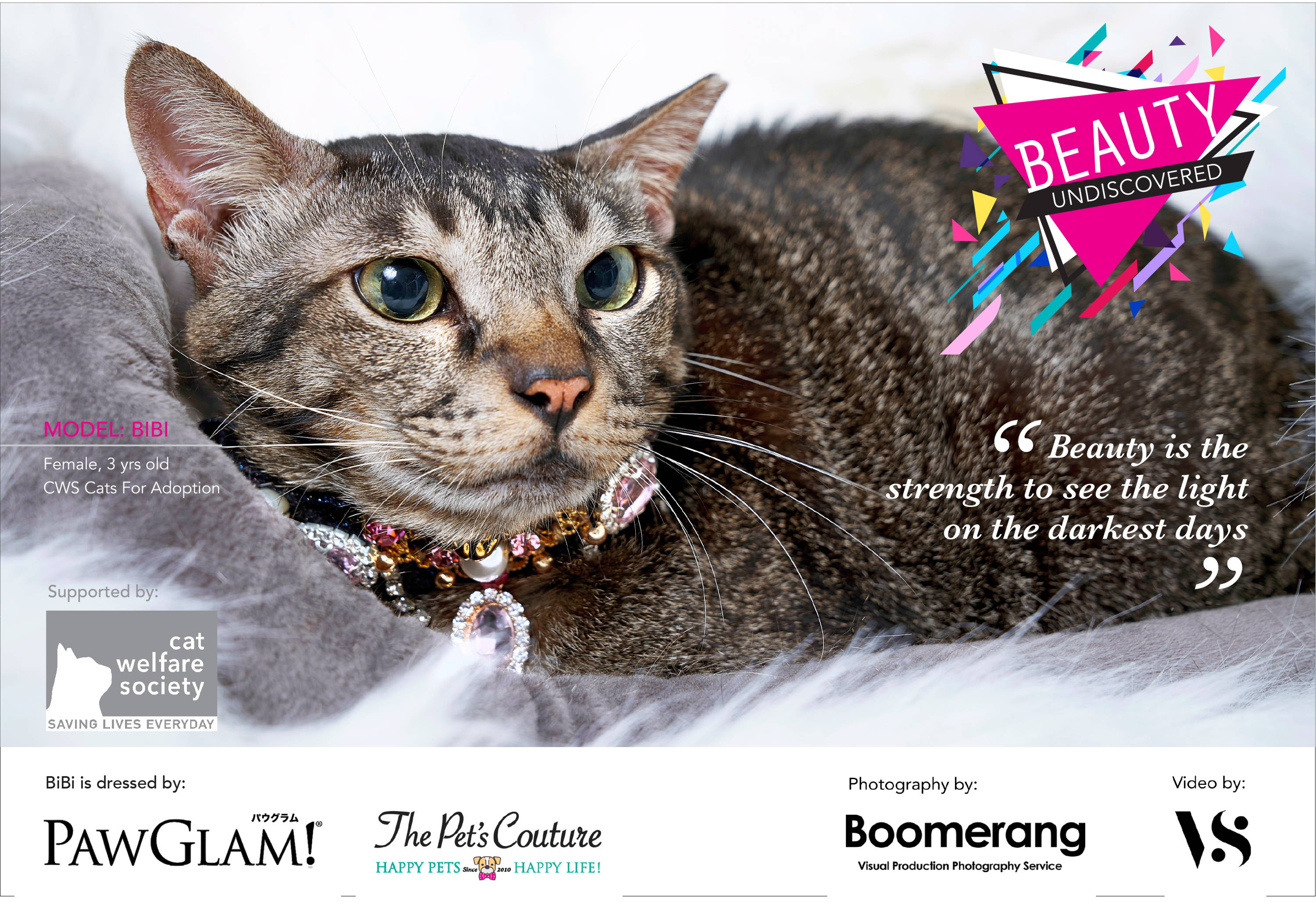 Bibi is wearing a custom made collar by PawGlam!
Are these cats any different from the normal cats that we are so comfortable in interacting?
Ru Zhen: All cats are normal and like one another – affectionate and individualistic. The only difference is that these cats have a less than smooth-sailing start to life.
If you have a message that you would like to reach out to potential fosterers, what would it be?
Ru Zhen: Fostering is the best way to help cats at risk. When you foster a cat, you save one and prepare them for a better future. The transition from a poor state a rescue might initially be in to a contented, loving cat will be the most fulfilling.
In there's one thing that Bibi taught you, what would that be?
Ru Zhen: Bibi is a cat that I used to care for a few years as a feeder. She is one cat that will amaze anyone with her capacity to love despite the ordeal she went through and the current medical condition she has.
Bibi currently has a fosterer that is taking great care of her. For potential adopters and fosterers, they need to take note of her medical condition as she has genetic arthritis. Other than regular doses of medication to keep her joints healthy, Bibi loves human attention and that keeps her spirits going!
Age: 3 years old
Gender: Female
Breed and colour: Domestic shorthair / Tabby
Personality: Gentle, calm and affectionate kit that is slightly (and adorably) chubby
Medical: Dewormed, deflea-ed, vaccinated and sterilised
Diet: A combination of wet and dry food
Toileting habits: Litter box-trained
---