---
A Day With Carla ft. Captain
---
WRITTEN BY THE PET'S COUTURE TEAM   / PUBLISHED: 31/ SEPT / 2018
CREDITS
Carla Duneranu, talent managed by Fly Entertainment
Creative & Art Direction from Darby Media Pte Ltd
Photography by James Liang
Make up by Sha Shamsi
This photo shoot is done for Petlovers Magazine, Issue 21.
2 weeks ago, our Founder's cat Captain got chummy with the multi-talented Carla Dunareanu for a shoot with Pet Lovers Magazine. We guarantee alot of people are going to be jealous about this.
Also, our Dapper Collars were also on set! Check out the lastest issue coming to you on the 1st of Dec 2018!
Carla & Captain the Ragamuffin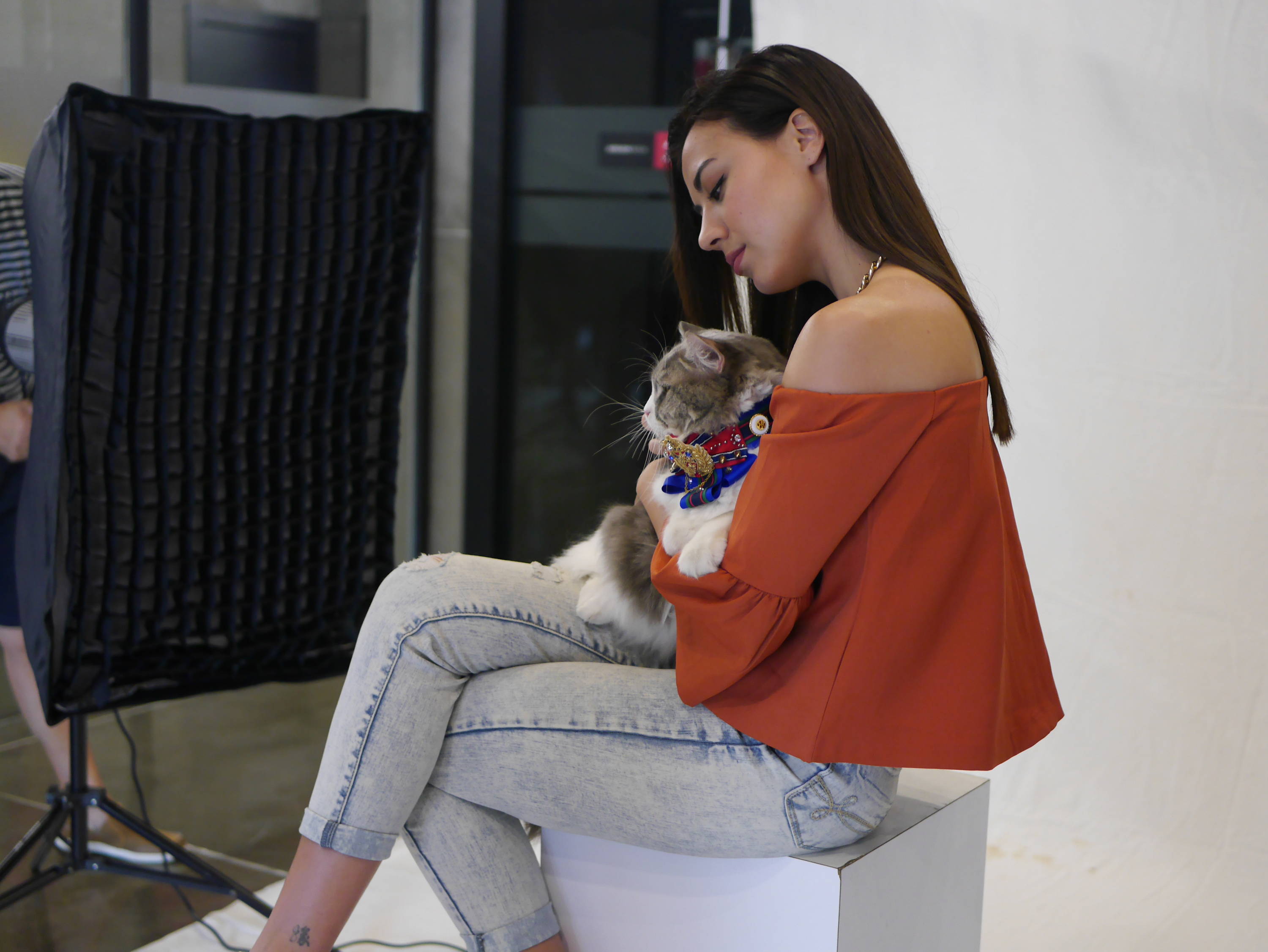 Captain looking sheepishly coy. Paw-sibly because he is that up close with Carla.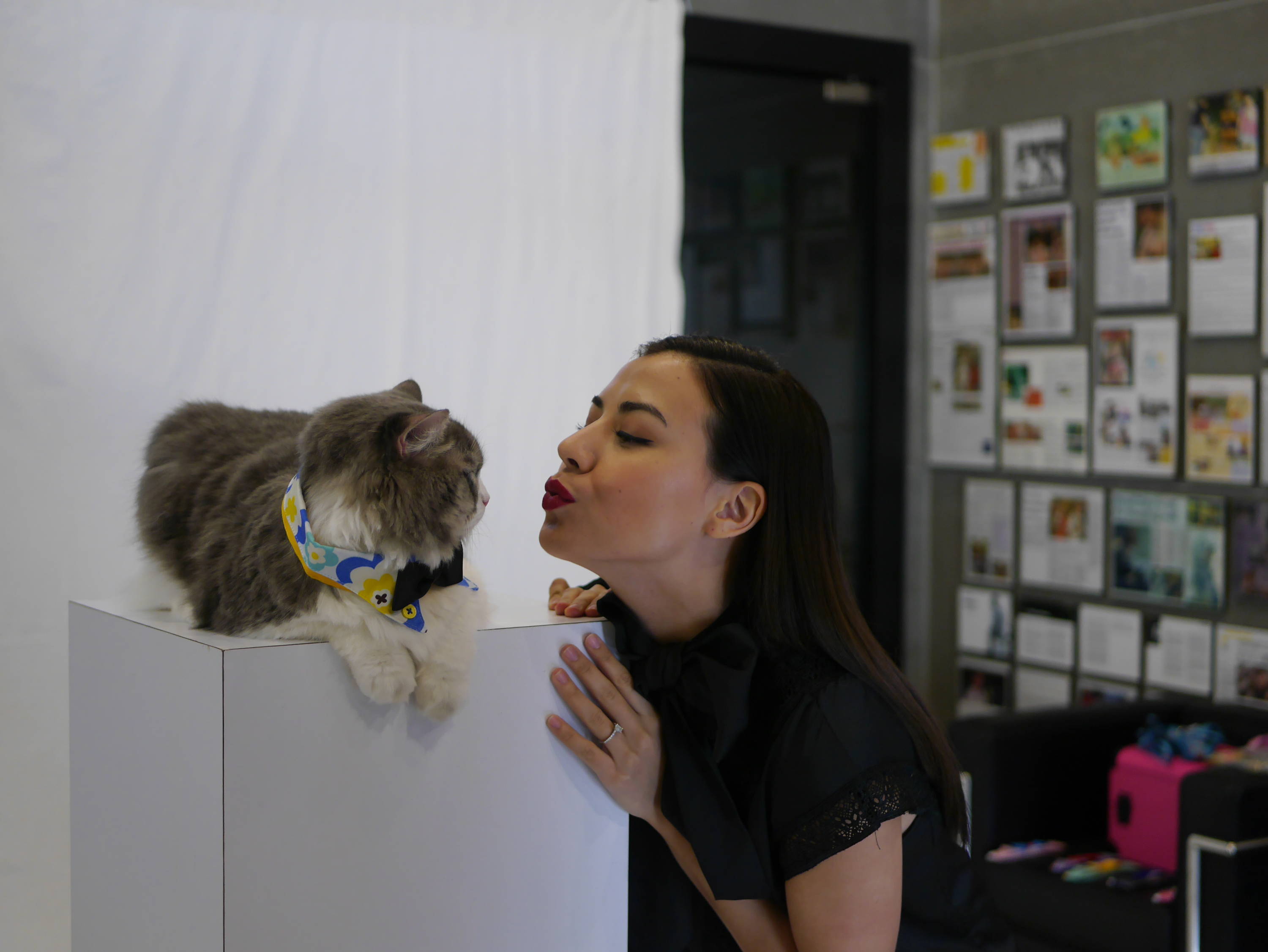 Maybe reincarnating into a cat is not really a bad idea after all?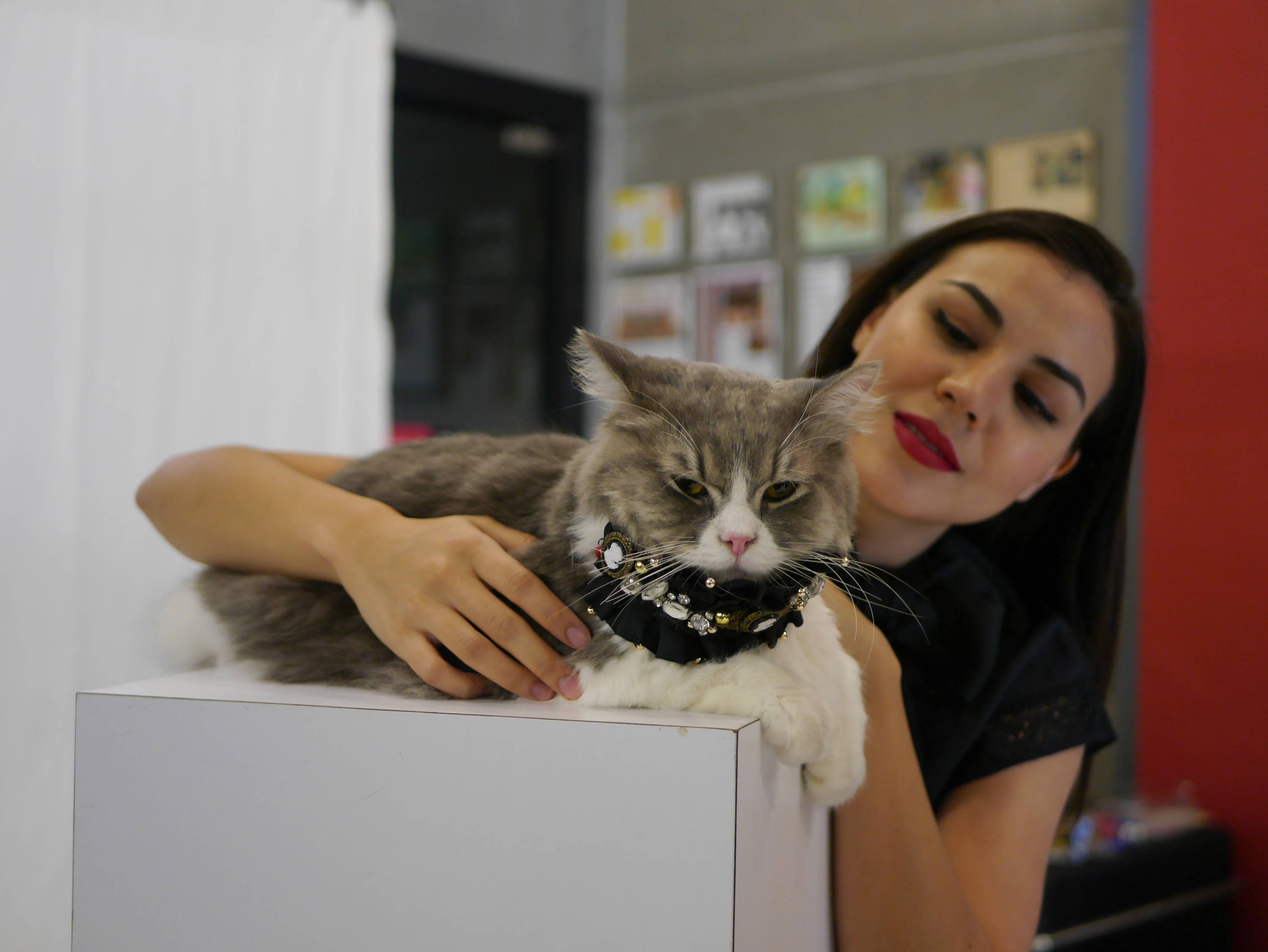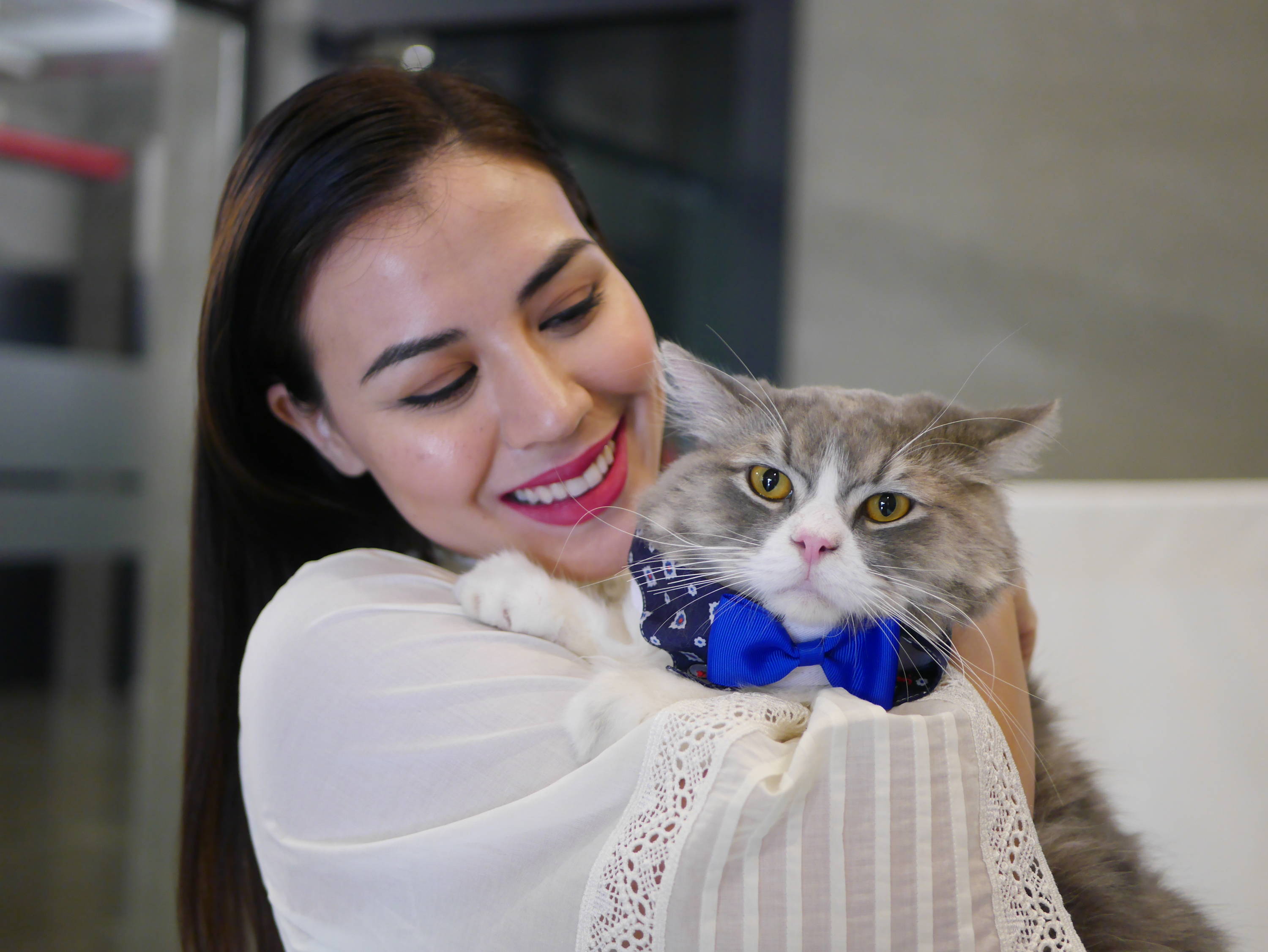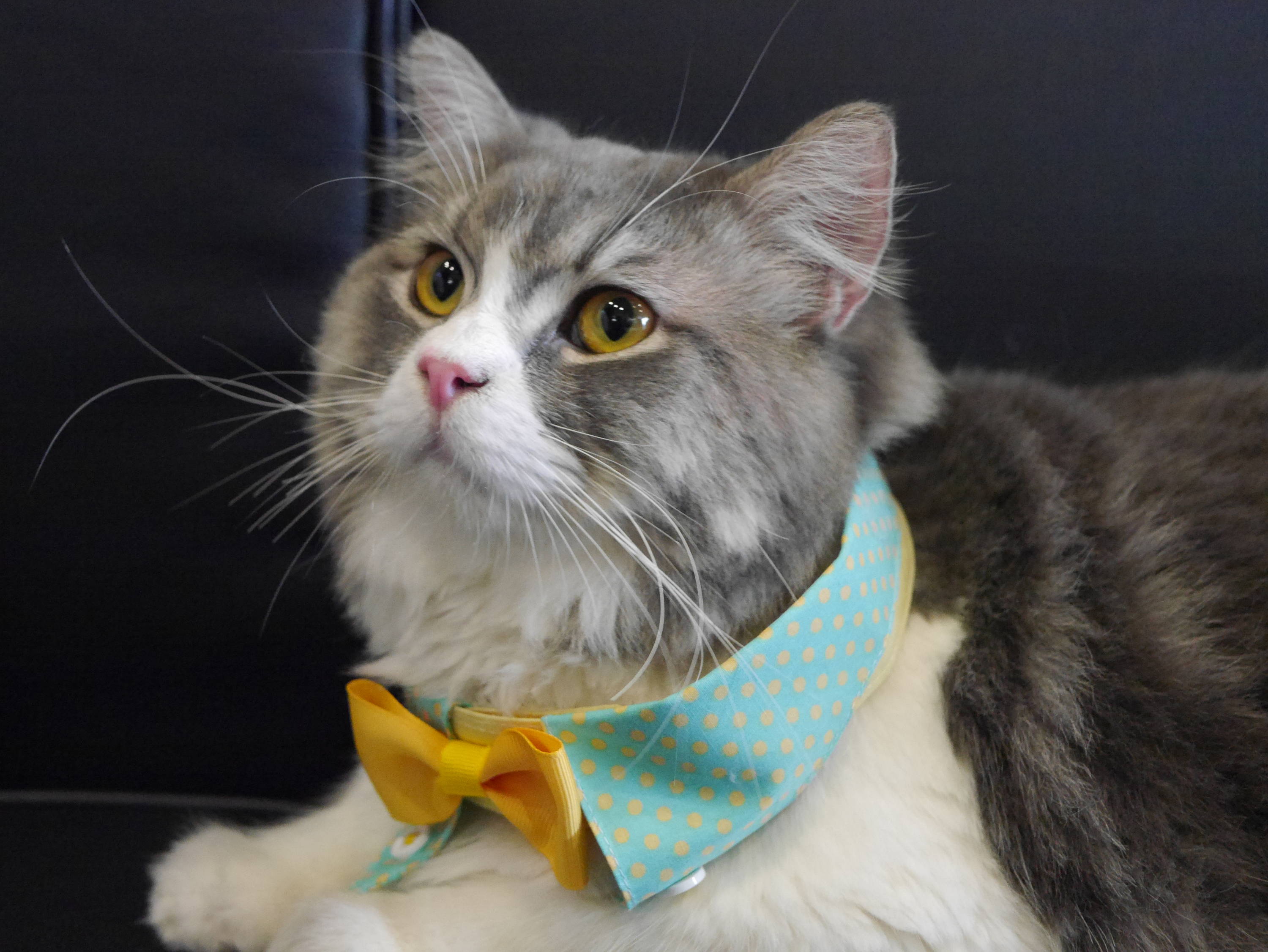 ---