---
The Pet's Couture Goes To-
The Pet's Kingdom Cat Show at Eunos CC
---
WRITTEN BY THE PET'S COUTURE TEAM   / PUBLISHED: 15 / OCT / 2018
We are proud to announce that we were the sponsors for the The Pet's Kingdom Cat Show. Winners walked away with our handcrafted Dapper Collar Bowtie.
This weekend, The Pet's Couture headed down to Eunos Community Club for The Pet's Kingdom Cat Show. We are wowed by the plethora of different cat breeds such as the maine coon; the bengals and ragadoll that competed in the various cat-tegories. Judge of this competition, Thomas Low also educated the public with the know-hows of cat breeds, and how to bring out the best in them as paw-rents.
Thomas Low and the paw-rents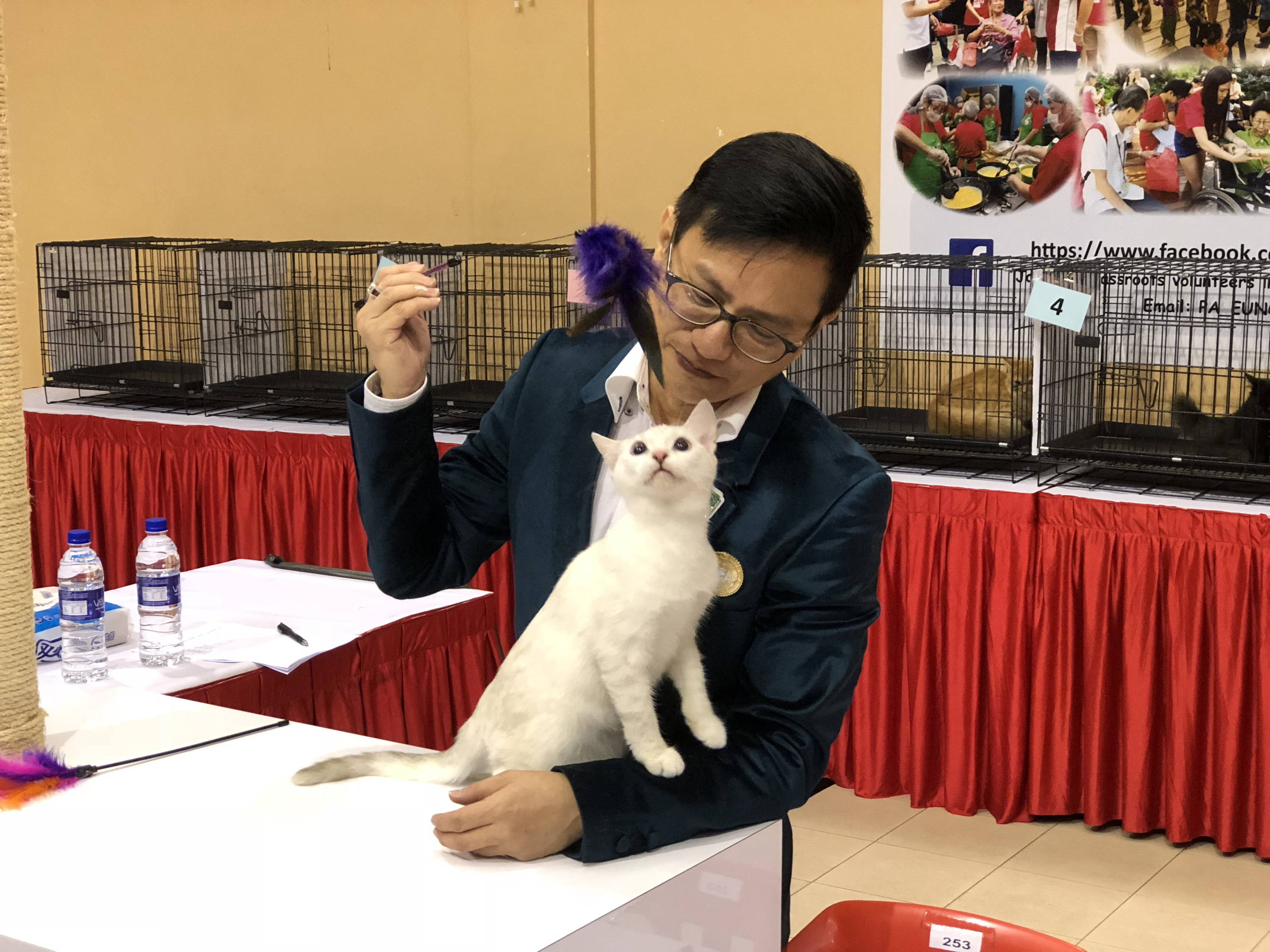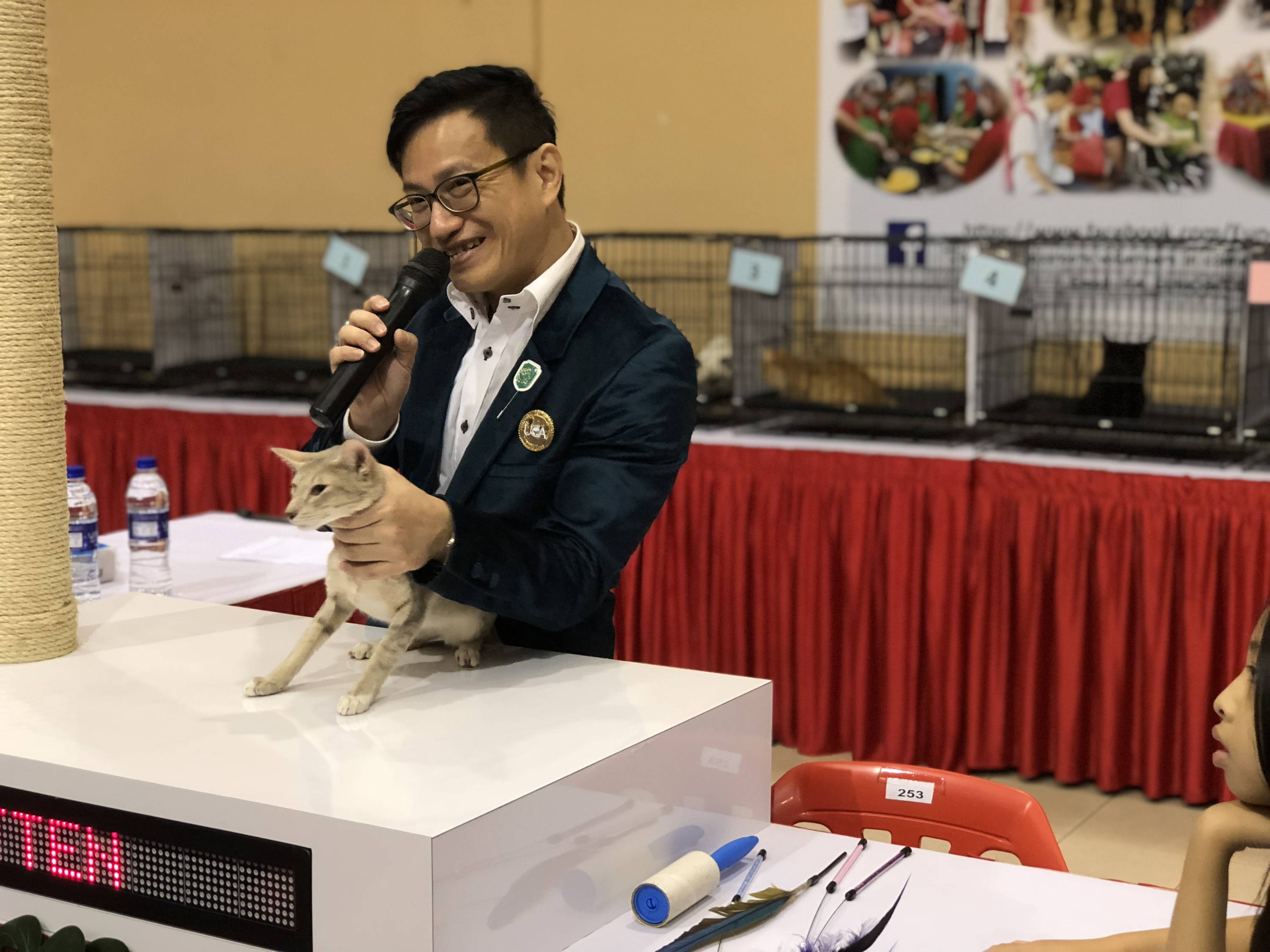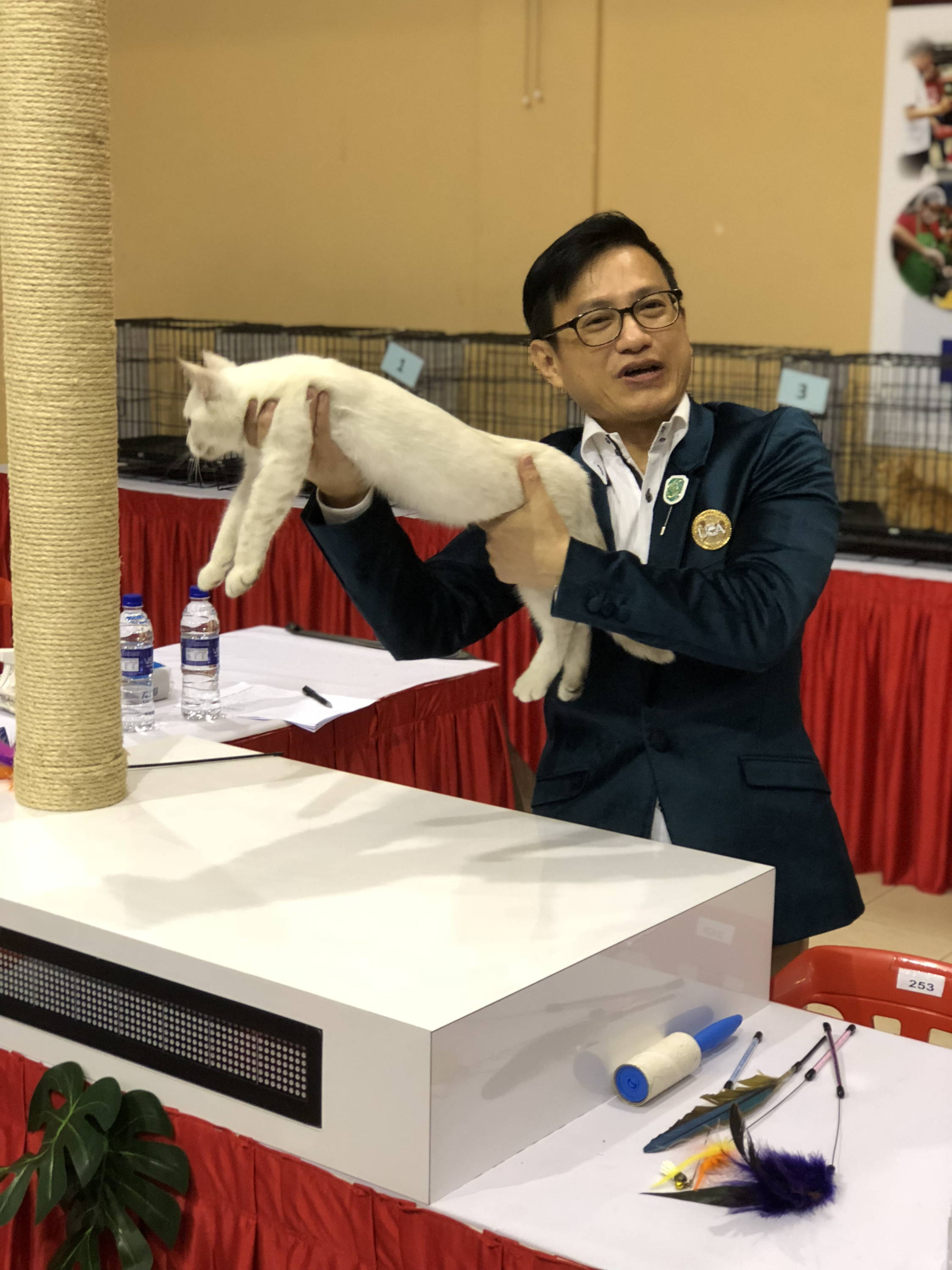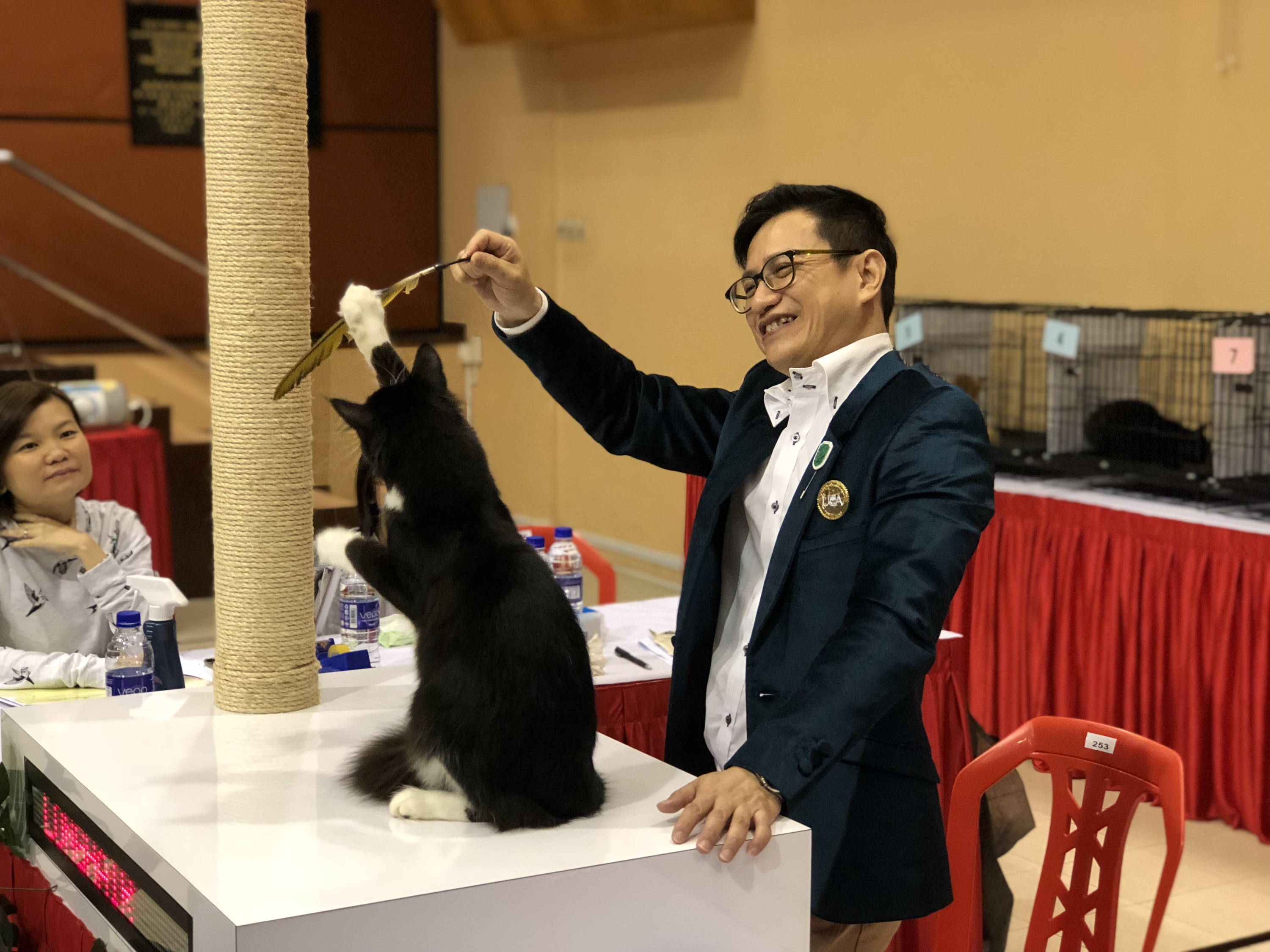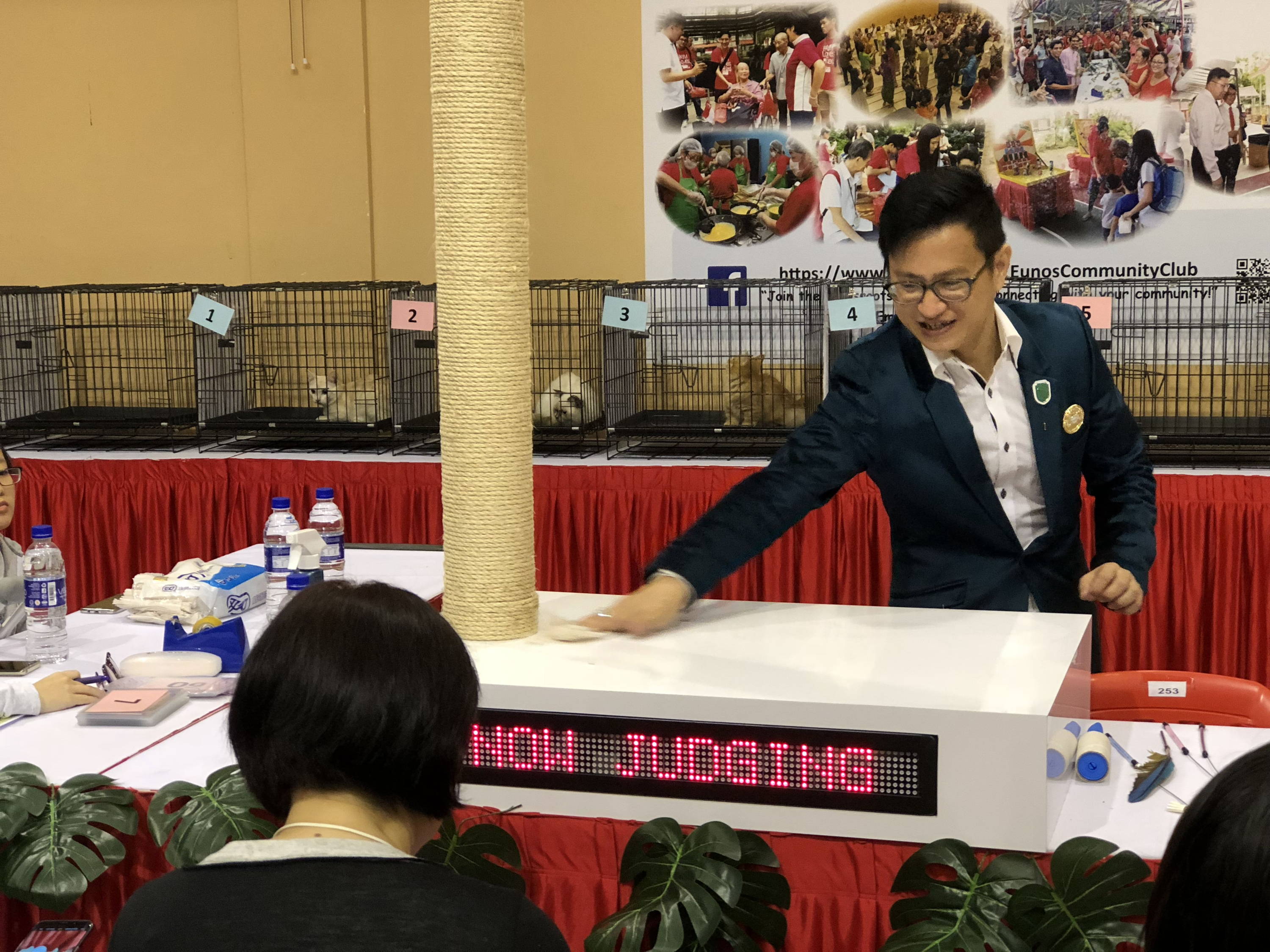 That's all folks. See you on the 28th Oct at Tampines Central Park for Petsploration!
---